Sustainability is an integral part of our DNA
Sustainability and respect for the environment is an integral part of the DNA of Effepierre, because our roots lie in the heartland of the best Italian textile tradition: the area around Como. We are surrounded by a natural landscape that is internationally admired, such as Lake Como, the unique setting of the "Como Città Creativa per la seta" project (Como, a Creative City for Silk), which is a candidate for UNESCO recognition.  
At every stage of the production and work cycle, we are constantly aware of the need to respect the 17 goals of the United Nations' 2030 Agenda for Sustainable Development, the operational programme in which UN member states and social-economic entities commit to achieving concrete sustainable development objectives through harmonising economic growth, social inclusion and environmental protection. 
EFFEPIERRE Green Evolution Project
The Effepierre Green Evolution Project brand is the direct expression of our daily commitment to sustainability.  A concrete process, that is set to grow over time and through initiatives, and we are convinced of the need to offer our clients all the reliability of a brand that knows how to combine the best creativity and innovation, while respecting the highest environmental sustainability standards and respecting ethical and social codes.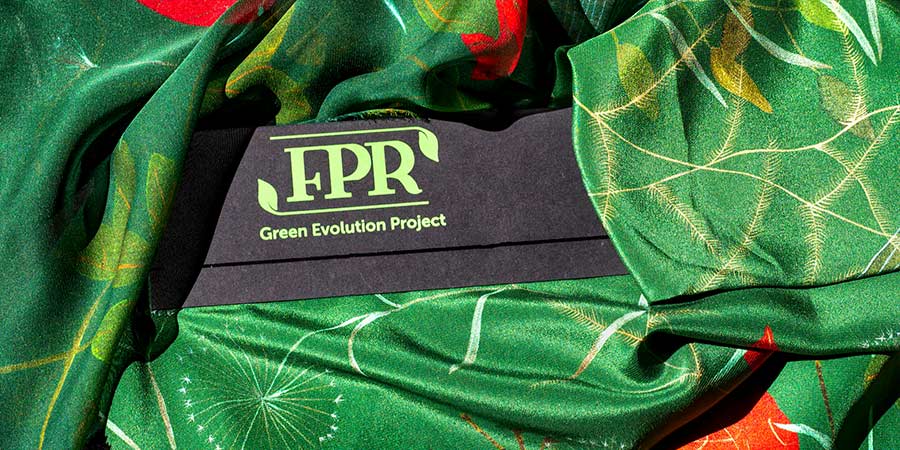 Activities scheduled and goals achieved:
Seri.Co brand certification
In 2001 we were certified as a Seri.Co brand, a guarantee of quality as well as the health and safety requirements of the fabric and the production system that creates it
Member of BCI (Better Cotton Initiative)
To make the worldwide production of cotton better for the people who produce it, better for the environment where it grows, and better for the future of the sector.
GOTS Certification from 2019
This is recognised as the most important environmental sustainability standard in fabric production and clothes made from natural fibres from organic farming, such as organic silk, cotton or wool.
GRS Certification
GRS: it certifies products obtained from recycled material and manufacturing processes; it promotes products obtained from recycled materials which respect environmental and social criteria throughout the entire production chain.
Ongoing: ISO14001
Ongoing: Voluntary certification in line with ISO14001, together with our supply chain partners to create an environmental management system for the whole supply chain, with continual checks and updating of environmental performance.
ZDHC Protocol
Implementation of the Zero Discharge Hazardous Chemicals protocol (ZDHC) through a chemical management system, with the introduction of new professional roles, aimed at reducing the amount of harmful by-products from industrial process and fabrics.
Regular environmental audits
Regular environmental audits to check that the main Italian environmental laws are being met.
Industrial waste recovery
Work to recover industrial waste using selected suppliers.
Collaboration with important LABs
Work with some of the most important Italian and international laboratories to check product standards through in-depth laboratory tests.
FSC® certification
FSC® certification guarantees that the products come from responsibly managed forests, thus guaranteeing environmental, social and economic benefits.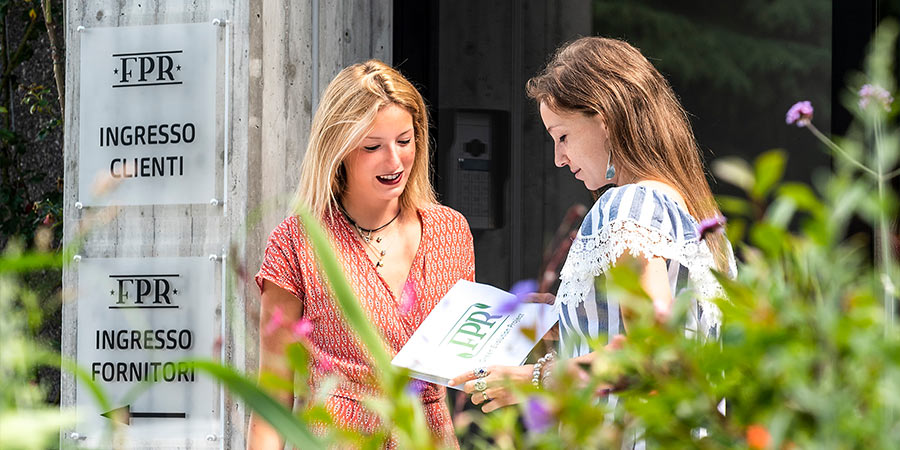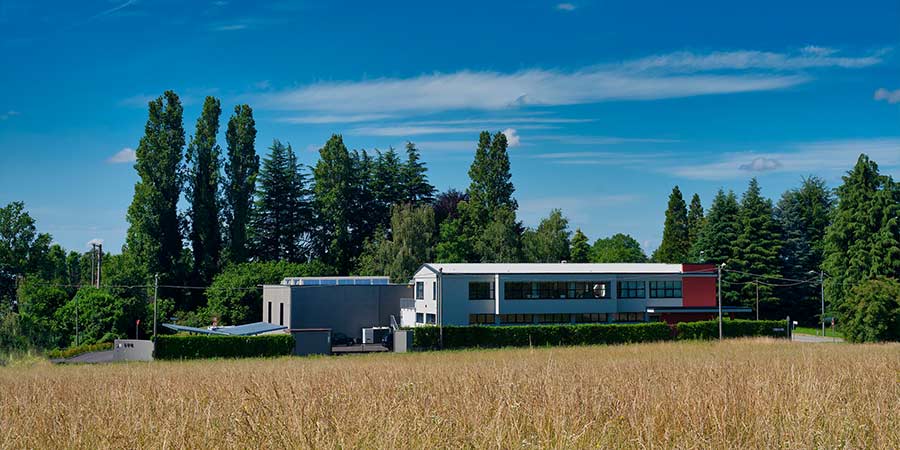 We feel that sustainability is a human value

For us, being sustainable also means protecting professional relationships with our employees and our external partners, who are the lifeblood of our company. 
In relation to this we:
Protect the health and safety of our workers by adhering to national laws
Support the professional growth of our people with continuous training 
Adopt criteria on transparency and the veracity of information in relation to employees, suppliers and clients 
Promote equal opportunities for men and women 
Encourage inclusion, and stand against any form of discrimination on ethnic-religious, political, racial or sexual grounds or those relating to social or personal conditions
Combat corruption and illegality in any form by operating honestly in our relationships 
Adopt company welfare solutions to support the needs of our employees
Promote healthy lifestyles which reflect a balance between work and free time  
Understand the importance of our partners, to whom we entrust sub-contracted work and with whom we share our values of quality, sustainability and attention to detail
Certifications & Standard
SUBSCRIBE TO OUR NEWSLETTER!
Subscribe to the Newsletter
Don't miss the news of the Textile Sector.
Sign up to our Newsletter!