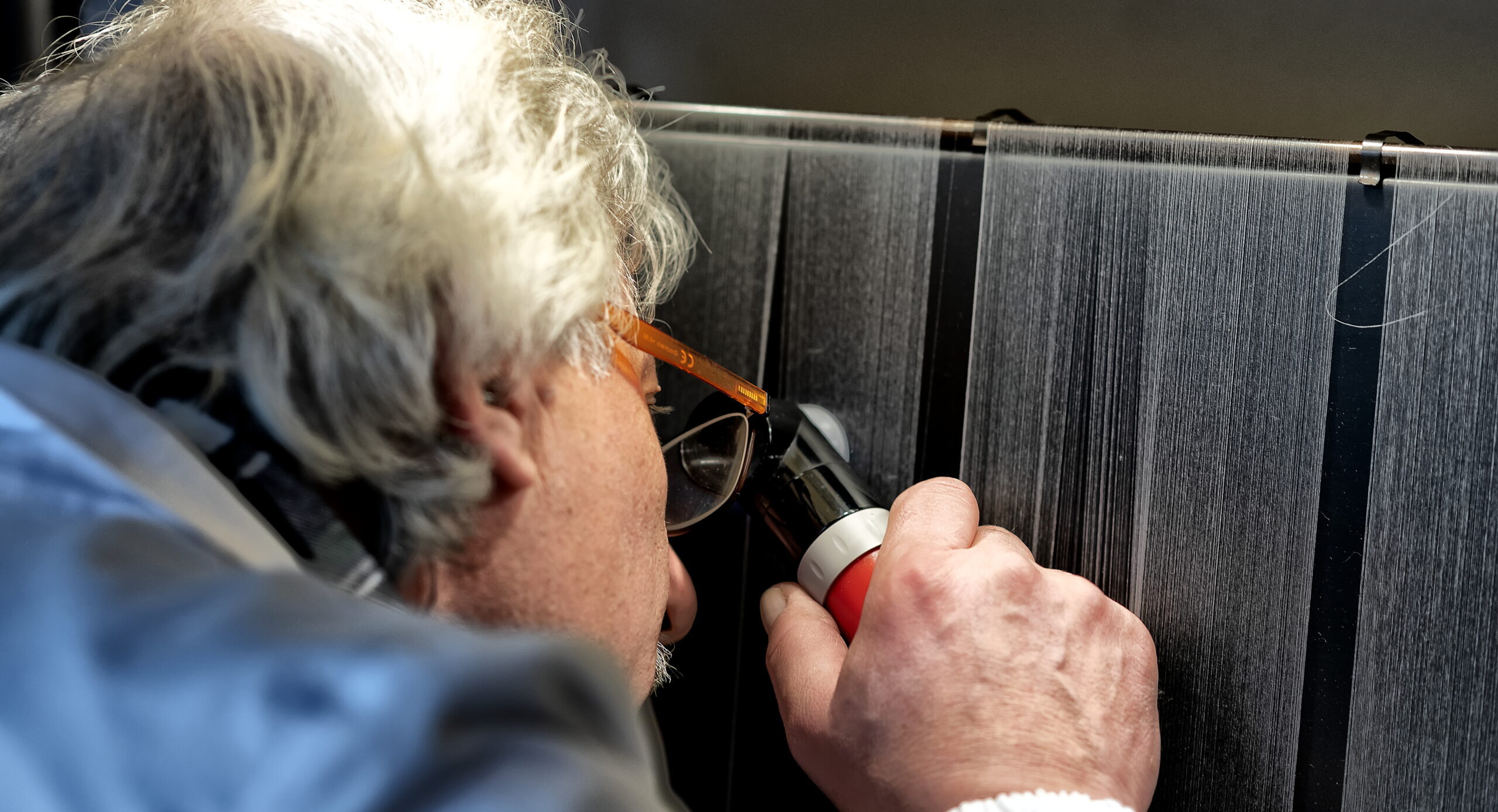 Effepierre: only the highest Quality
Commitment, passion, high quality, creativity, and innovation are the fundamental characteristics of all our projects.
These traits have allowed us to gain the trust of an increasingly vast clientele, positioning ourselves, with our products and services, in the luxury segment of the market.

We always support our customers with the highest level of expertise.
Always in step with the times, we are active protagonists in the ever-evolving Textile Sector.
Quality is a product standard in the luxury apparel sector and has always been one of our objectives in the constant improvement of fabric production processes, with particular attention to respecting workers' rights, environmental protection, and correct social conduct.
This is why we supervise each part of the production cycle, ensuring the tracking and traceability of the product, a primary condition for obtaining the utmost quality.

The continuous monitoring of the manufacturing flow also allows us to give customers constant feedback on delivery times.
For this reason, we have adopted Product and Environmental certifications that ensure we are always up to date with the most recent regulations, thus offering our customers maximum reliability.
For Textile Certification
"For Textile" Certification
We have obtained the "For Textile" certification, which guarantees High-Quality standards, the health and safety requirements of the fabric, and the production system through which the product is created.
This means that our items are manufactured in full compliance with our ethical, social, and environmental codes.
The finished fabric is subjected to laboratory testing to check compliance with the parameters required by current regulations (REACH, ZDHC, GB Test) and also with the most stringent market demands.
A thorough final qualitative inspection of the fabric guarantees the high standard of the finished product in terms of appearance, refinement, and excellence.
Our fabrics, crafted with the skills and expertise that characterize the Made in Italy label, meet the high expectations and needs of both customers and end consumers.
Subscribe to the Effepierre S.P.A. Newsletter
Don't miss the news of the Textile Sector.
Subscribe to our Newsletter!
Subscribe to the newsletter!